How to use Multi-core Compression
Co je více-jádrový procesor?
Jednotka procesoru se nazývá jádro a procesor s dvěma nebo více jádry je vícejádrový. Před nedávnem měli počítače procesor s jedním jádrem, ale v poslední době již procesory mají i více jáder. Podpora více-jádrového procesoru je tedy základním faktorem při hodnocení výkonu softwaru v současnosti.
Více-jádrové zabalení
Bandizip podporuje více-jádrové zabalení, protože komprese dat vyžaduje velký počet operací procesoru a výrazně zvýší rychlost.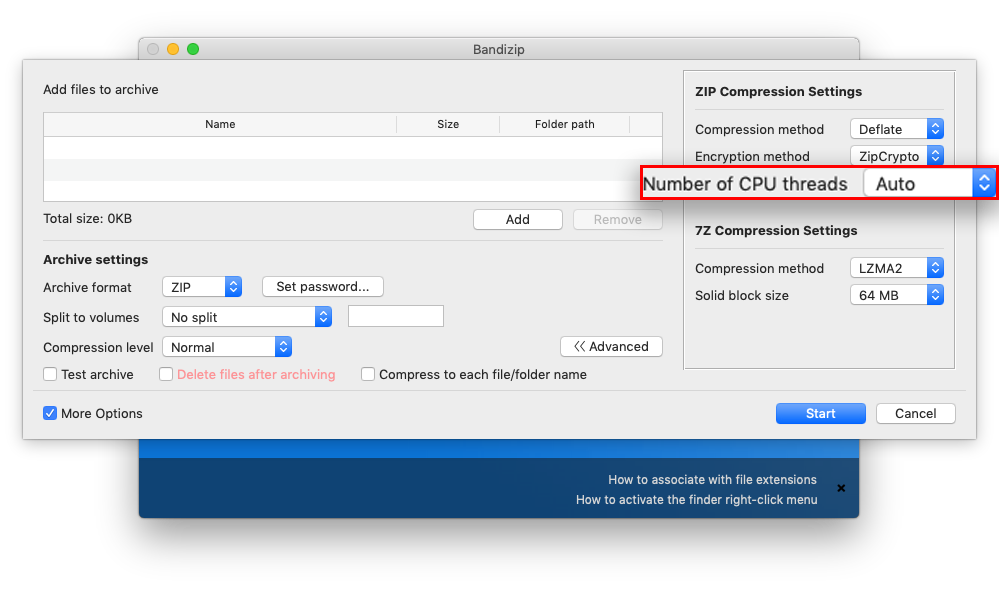 Pro příklad, bandizip může komprimovat 6 krát rychleji s 4 jádry a 8 vlákny procesoru, nebo 13 krát rychleji s 8 jádry a 16 vlákny procesoru.
Tyto obrázky ukazují kompresi Bandizipu s podporou více-jáder a Finderu, který podporuje pouze jedno jádro.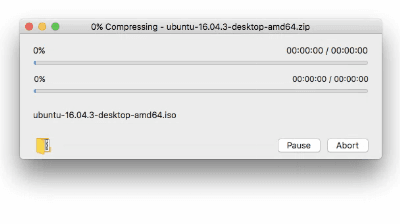 Proč nepoužívat více jáder při rozbalování?
Můžete si všimnout, maximálního vytížení procesoru při zabalování Bandizipem, nicméně při rozbalování není tak vysoké.
Je to způsobeno algoritmem komprese dat. Většina algoritmů komprese dat se realizuje pomocí metody načítání dat od začátku. Z tohoto důvodu se může zabalení provádět paralelně, ale rozbalení je těžké realizovat paralelně.
Thanks to the recent advancement of technology, however, some ways have been introduced to make full use of a multi-core CPU when decompressing an archive. Bandizip may perform faster decompression using every core in the CPU for the following archives:
7Z archives compressed with LZMA2 algorithm
RAR archives compressed with RAR5 algorithm
ZPAQ archives
ZIP archives
Proč není využití procesoru vysoké při zabalování?
Také by mohl být problém s nízkým využitím procesoru při kompresi. Operaci komprese si připomeneme v následujících krocích.
Označení souboru, který chcete zabalit (na původní jednotce) ▶ Zabalení (CPU) ▶ Zápis do archivu (na cílovou jednotku)
Obvykle je komprese v těchto krocích omezená, i když je využití procesoru vysoké. V některých případech, jako je například použití pomalých médií (USB flash disk, síťová jednotka, ...), překážkou není procesor ale disk I/O, takže využití procesoru nemusí být vysoké.
Note
Dokonce i při zabalení velkého množství souborů s menší velikostí (méně jako 100 KB), podíl procesoru nemusí být tak vysoký.
7zip supports multi-core compression when compressing your file(s) in ZIP format, but it works only for multiple files and not for a single file.